Do you need Corporate Event Photography or a Business Meeting Photographer?
Thanks for coming to my gallery, which follows, of sample corporate event photography and business meeting photos.
As a corporate event photographer and business meeting photographer, I work nationwide. Let me team up with you for your event where you may need a business event photographer or a meeting photographer. I can produce images as a trade show photographer as well. Need photos for public relations distribution? I can help.
Following are many samples of my corporate event photography from various types of events that I have covered for a variety of clients. Give me a call at 518 843 0414 or send me a message via my website contact form. I'll be glad to discuss your project with you, even if it is just at the early, formative stages.
I hope we can work together at your next meeting, presentation, trade show or event!
Mitch
Atlanta Corporate Event Photography
The images from this event were done for an Atlanta-based corporation. My assignment was to photograph all aspects of a multi day gathering of a corporation's worldwide sales and marketing staff at the Callaway Gardens in Pine Mountain, GA. The photographs of employees and staff at the actual event were used daily on large projection screens in front of the main meeting room as visual aids as well as morale and team-building tools. Arriving early, I provided scenics of the resort so that images linked to the attendees experience were ready for arriving participants.
The Brief:
Photograph executive speakers, presentations, meetings, breakout sessions, motivational speakers, an awards night, recreational activities and team building exercises. I took this brief further, looking for genuine moments of interaction (seen above) and participant emotion, while integrating company branding, to create authentic images resulting in a connection between the participants and the images and by extension, the company.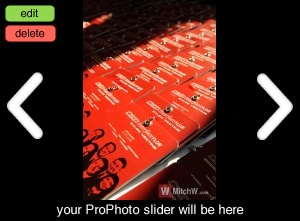 New York Corporate Event Photography
The images from this event were taken for a New York based member cooperative. I was assigned to photograph their day-long annual meeting in the central New York area. The photos from the meeting would be used for industry trade distribution, public relations distribution, member communications and as archive material of the executives which could be drawn on over time to use with reports, newsletters, web commutations and similar uses.
The Brief:
Photograph speakers, presentations, awards, a small trade show and candid interactions when possible of members and executives of the cooperative. I worked to include branding and signage from the organizations involved whenever possible as brand and identity reinforcement. As a side note: many of the images you see displayed on the screens with speakers and in signage throughout are my images which were executed during earlier Library Shoot Days for the client.