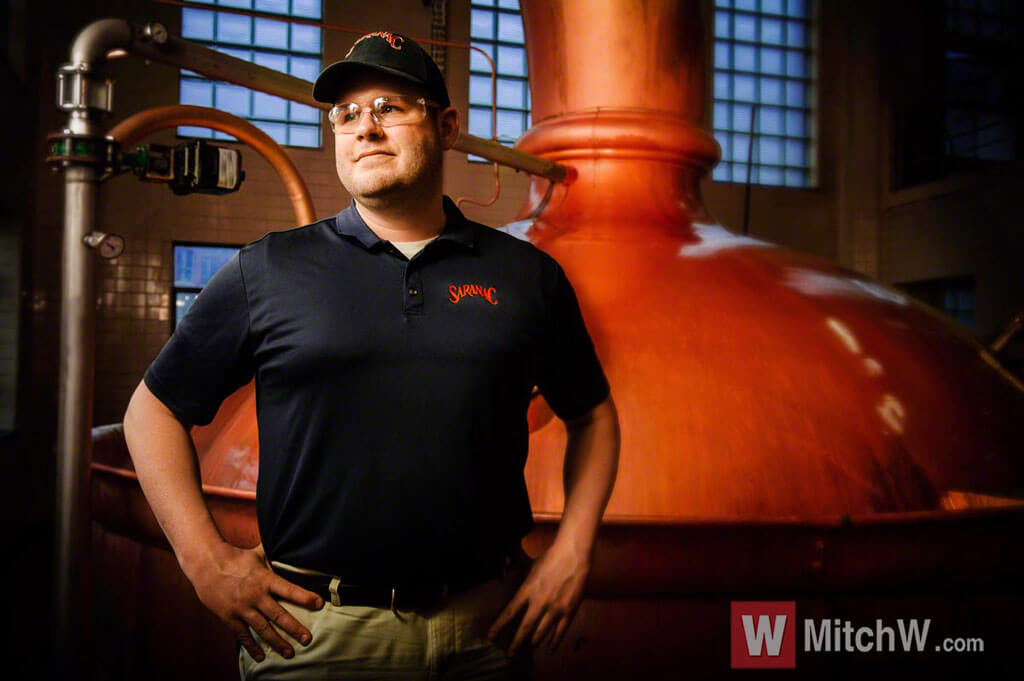 Saranac Brewery photos by an Albany Annual Report Photographer
Working as an Albany annual report photographer, I get to see many businesses from the inside. That ranges from large corporations to family businesses of varying sizes.
Some of these family operations have endured for decades. Generations. A few for centuries.
The Matt family of Utica NY have been brewing beer for a long time. F.X Matt started with not too many employees in 1888. And today, members of the Matt family carry on the family business, and traditions, with Saranac Beer. With the craft brewing explosion in New York state, the family has led the charge with its many different styles of Saranac beers.
As an Albany annual report photographer, this is a typical assignment for me. The photos were done for the Brew Central NY campaign designed to bring awareness to New York state breweries and distilleries. And in normal fashion, there wasn't a lot of time available for 3 executives of a company to be taken away from their responsibilities, and there wasn't a lot of opportunity to pester brewmasters while they were working on the brewery floor.
That all fit into my realm of specialties: staying out of the way, planning in advance, executing quickly.
Contact me today and I'll gladly talk with you about your project, regardless of whether it is something firm that is scheduled or just in the planning stages.
Visit my main website for a more in-depth look at my work and what I can offer as a photographer with decades of experience.
And most importantly, visit Saranac Brewing Company to see all of the great things they are doing as craft brewers in New York State!
To see more of my work supporting the initiative to promote craft brewing and distilling in New York state, visit The Brew Central Website to see all of the great things going on with craft brewers and distilleries.